">


P.O. Box 373 :: Bolinas :: California 94924
Telephone (415) 868-0784:: sally@sallyrobertson.com

PRIVATE WATERCOLOR LESSONS

In addition to exploring your individual watercolor challenges,
my PREPARED LESSONS are also available with advance arrangement.
Each lesson includes a step by step printed and illustrated instruction,
along with a drawing printed on watercolor paper.
Except where indicated, lessons are appropriate for all levels,
from beginners to experienced painters.
SPRING FLOWERS,
Celebrating iris, tulips and other spring blooms.
The exercise deals with the wild Pacific Coast Iris which graces our cliffs and meadows
each spring, but the methods can be applied to any subject.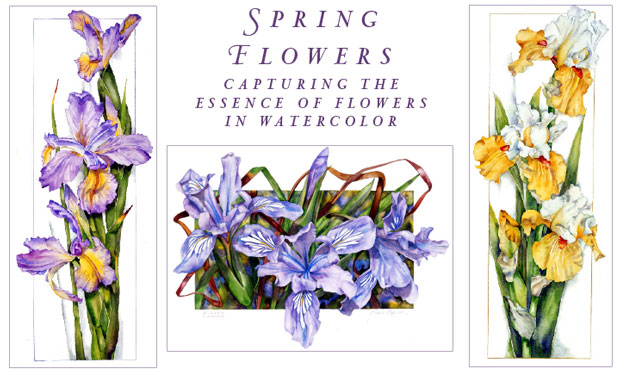 THE ROSE,
Devoted to one of the most loved and enigmatic of flowers,
this lesson deals with approaches to capturing the rose in watercolor,
from petal by petal a depiction to a looser interpretation,
always intent on describing the rose with accuracy and emotion.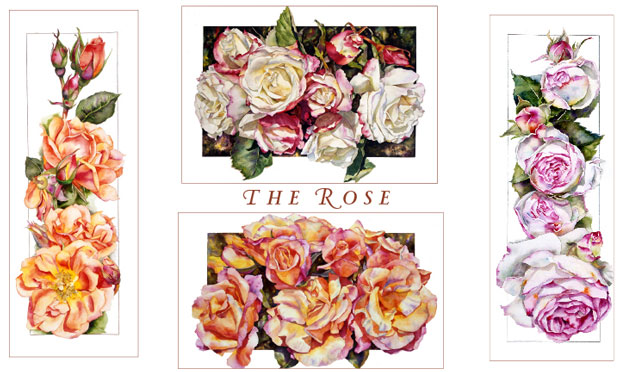 FLOWERS IN A GARDEN SETTING,
Explore the flower subject and then approaches to deal with the question:
"What do I do with the background?" This lesson presents ways to place
your subject in the garden setting.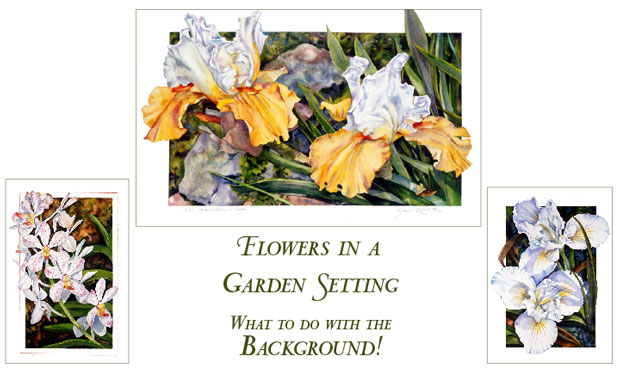 THE WHITE FLOWER,
A special day devoted to the magic of white.
The White Flower has long been a personal love and specialty,
this lesson explores how to embrace the white of the paper with luminous defining tones.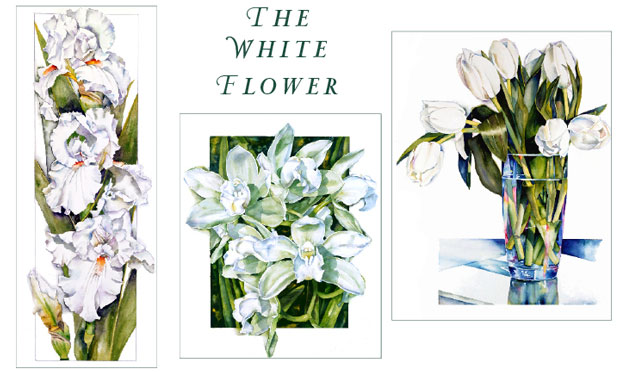 REFLECTIONS, THE STILL LIFE IN GLASS & CRYSTAL,
This class addresses the challenges presented by still life subjects
in clear and reflective vases, and the complexities of glass and crystal.
Recommended for students with some experience with watercolor.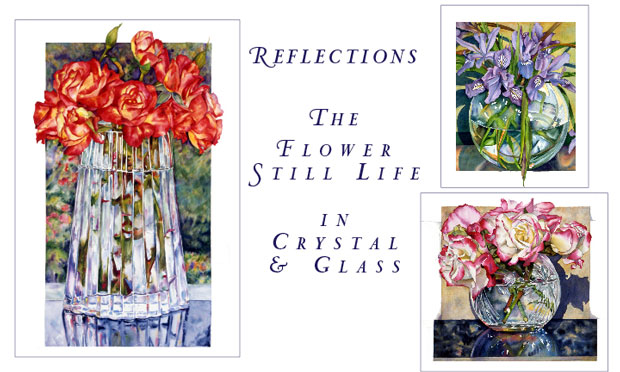 AUTUMN LEAVES,
A celebration of the glorious colors of fall, this favorite lesson
always brings out creativity in the brilliant colors of the season.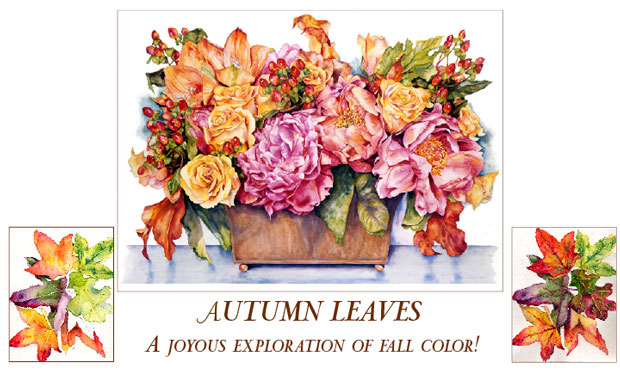 FEE SCHEDULE
These fees are based on working in my Bolinas studio and garden.
INDIVIDUAL lesson, $70/hour
Group of TWO STUDENTS, $40/hour per person
Group of THREE STUDENTS, $30/hour per person
For larger groups,, please inquire.
Two Hour Minimum.
Students are always welcome to picnic in the garden.
Consider a stay in The Garden Room to expand and enhance your experience.
Other arrangements may be made on an individual basis. Scheduling is flexible, and according to mutual convenience.
PRIVATE LESSONS are available year round, a rewarding opportunity for individual or small groups.
Check here or join my email list for class information.




Home |Table of Contents | Prints | Gallery | Notecards | Garden| Schedule of Events | The Garden Room | Contact Information | Artist's Statement